Any time I have a newborn in the studio, my first and foremost priority is making sure they are safe.  There are numerous of photos circling the internet with babies hanging from branches in slings, sitting in baskets that appear to floating in water, propped up on precarious objects, etc.  Additionally, there are photographs of babies posed in positions that seem impossible for any baby to hold on their own; one of those poses being the 'Froggy Pose' or as some call it, the Head-in-Hands pose.
The reason many of these poses seem impossible is because they are.  Well, maybe not so much impossible, but they do require a bit of help in photoshop.  We refer to many of these images as composites.  A composite is when you take two or more elements and blend them together.  Some images are quite intricate and take several photographs, others, like the froggy pose, are usually composited from two.
Below is an image from a recent newborn session with a baby boy in the Froggy Pose.  I will show you frame by frame how the photos are taken, pulled into photoshop, and merged together to create the final composite.
It is important to note that I have been photographing newborns for several years and am quite comfortable posing newborns in the froggy pose.  In fact, it is part of my typical newborn posing flow so I've done it hundreds of times.  It takes practice, lots and lots of practice.  It also takes patience.  As the key to the success of the pose is all in the baby's balance.  If the baby isn't properly balanced to begin with, the pose won't look polished in the end.
Step One- you will need an image supporting baby at the wrists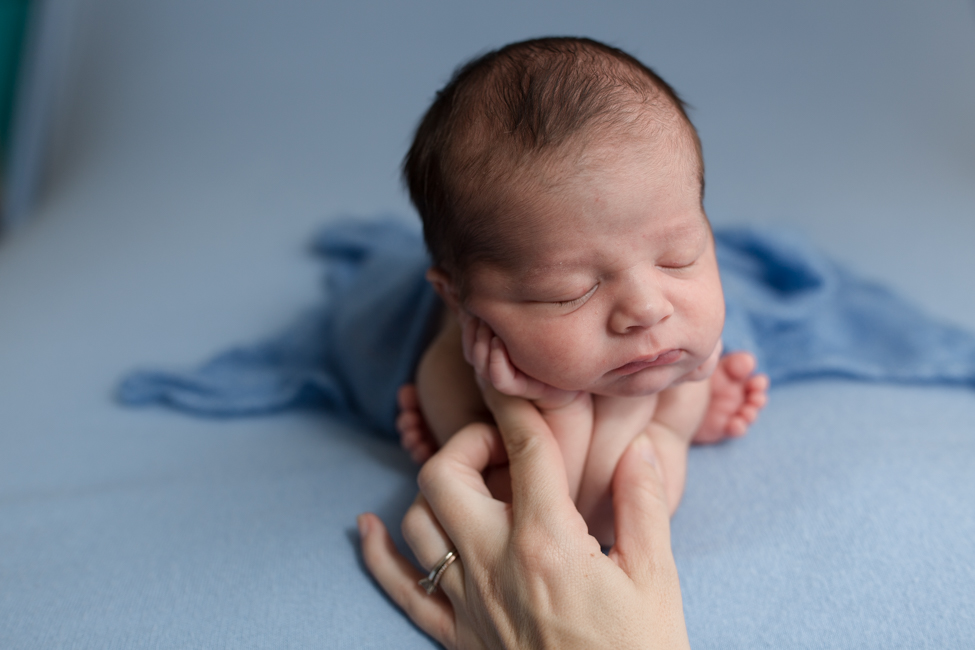 Step Two-  you will need an image supporting baby at the head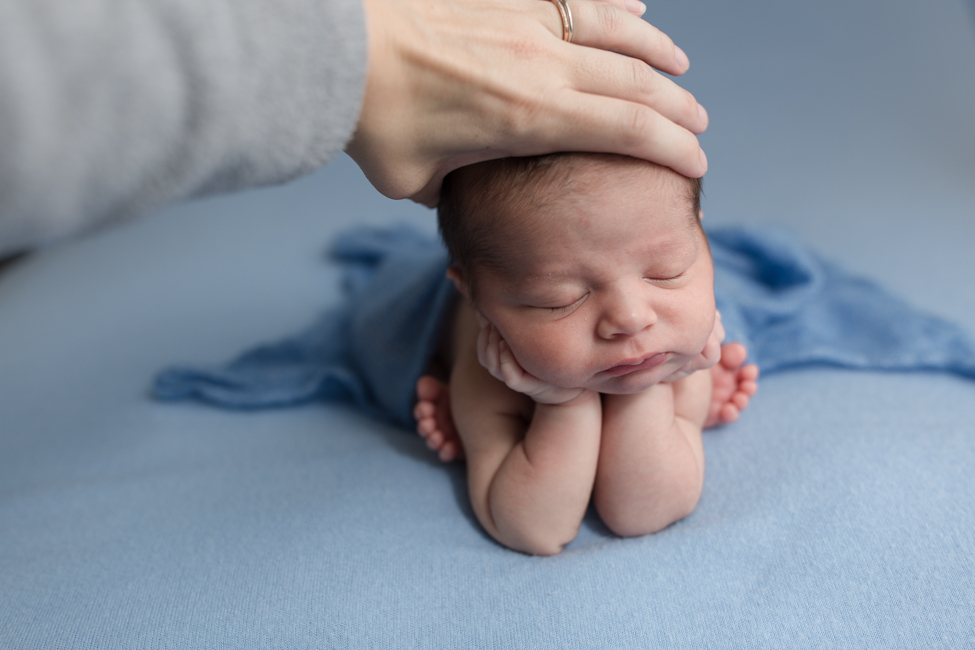 Step Three- You will overlap the images together in photoshop.  Reduce the opacity of the top layer and line the two images up.  Depending on baby's movement during the pose, you'll want to make adjustments accordingly.  It is important to line up all the areas that you will be erasing!  In the example below, you can see that anything above the squiggly line needs to line up as I will be erasing that part of the image.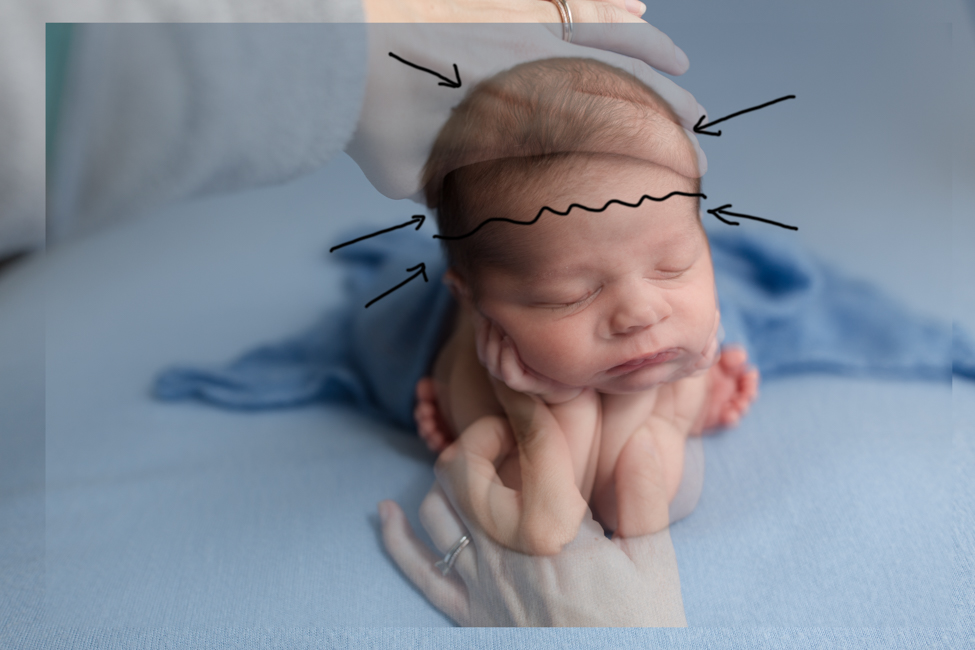 Step Four – I then complete the editing of the image.  Color, skin, etc.

For those interested in learning more about how to do the froggy pose at a live in-person workshop, please be sure to check out our group workshop page for more information.  1:1 mentoring is also available! Contact us for details.