I get a lot of questions asking me how to do the Potato Sack pose with a newborn baby.  A lot of people think it's super complicated and really hard to do, but truth be told, it's probably one of the simpler poses when it comes to posing newborns.  I've recently started incorporating it into almost all of my newborn sessions and I am loving the response I'm seeing from it.
The first step in getting this pose to come together wrapping the baby correctly.  I like to lay baby in my lap, fold their legs in toward their belly (think criss-cross) and start wrapping them nice and tight.  I make sure to bend their arms at the elbow so that their hands are able to be tucked up beneath their chin.  For the potato sack to work, baby needs to be wrapped nice and tight!! After I wrap baby once, I wrap them again… and then again.  The third wrap is the only one you see 🙂
The second step is in the set-up.  I like to use a long bath towel and roll it up like a tootsie roll and then make a little nest out of it under my posing blanket or flokati rug. This creates a nice little pocket for the baby to sit down into.  I then place the baby into that pocket and instruct dad on how to support the baby.  If I have done steps one and two properly, dad is merely there to have a hand on the baby as a spotter.
I then snap a photo with dad's hand supporting baby's body.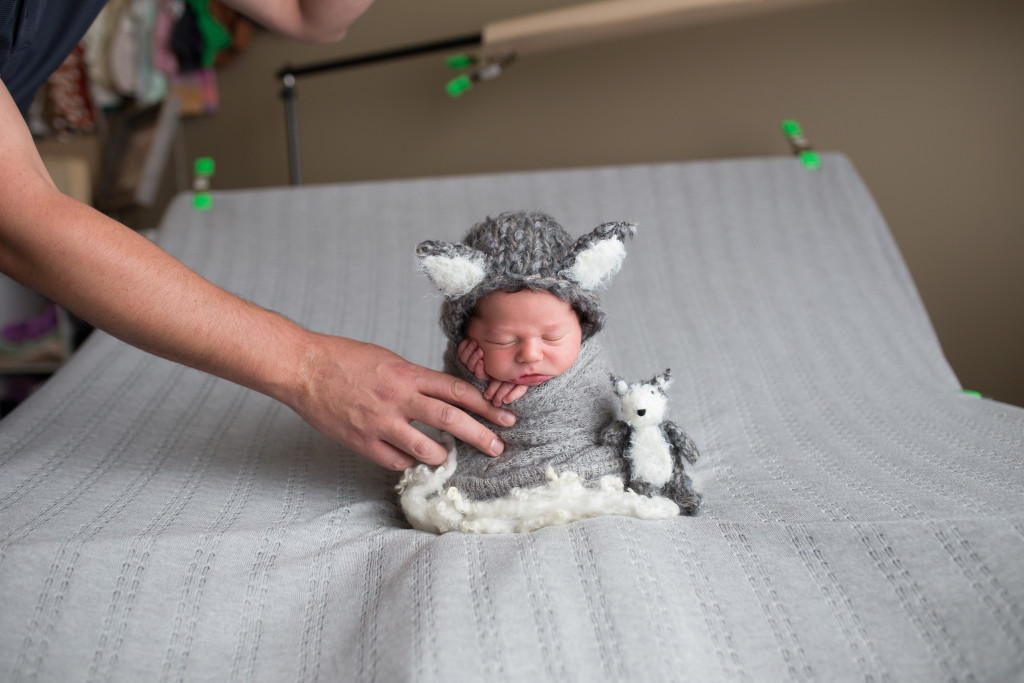 And another with dad's hand supporting baby's head.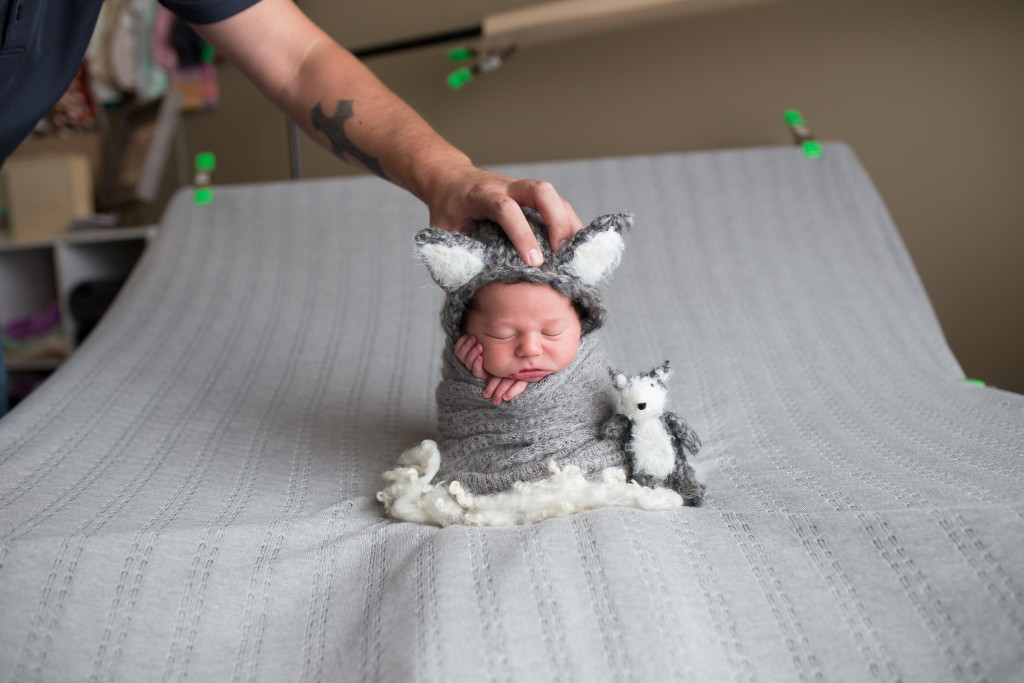 I overlap the photos together in Photoshop and do a little editing- (this is what is referred to as a composite image.)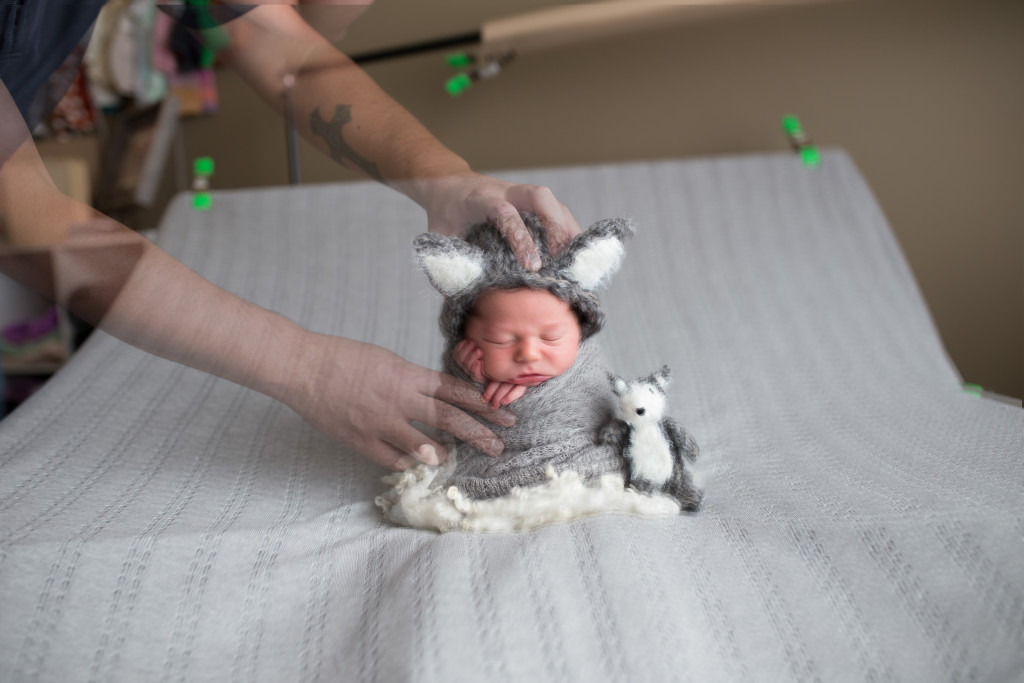 And once the photos have been merged together, I add my final edits to the image.  Here is the final version of this sweet little babe 🙂

If you're ready to take your newborn photography to the next level, please consider attending one of our group workshops.  1:1 mentoring is also available. Contact us for details!