Now introducing, the Petite Newborn Session!
These one hour, simply styled sessions are ideal for parents who are looking to save on money and time.  The entire hour is spent photographing your brand new baby with the simplest of set ups.  We'll be sure to included different fabrics and poses to give some unique variety to your newborn's session.  Because of time limitations, the petite newborn session will not include any family images or prop set ups.  For more information on the different types of sessions we offer, please visit our Investment page.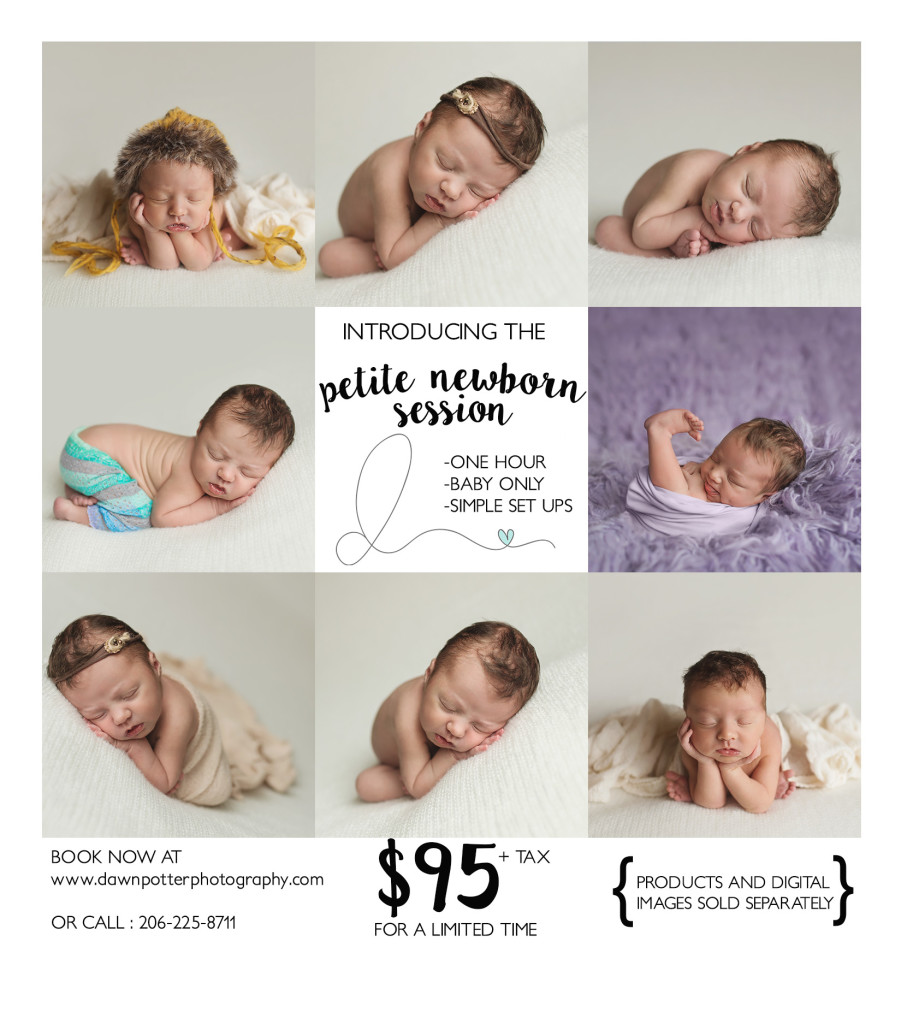 You might be wondering what the difference is between the Boutique Newborn Session and the Petite Newborn Session.  The biggest difference is the amount of time we spend photographing baby.  With the Petite session, the session is limited to one hour.  We spend that entire time photographing baby only.  Parent and sibling images are not captured during the petite newborn session.  Baby will also be photographed in very simple set ups- using a few different fabrics but NO props.  The photographs shown above are examples of photos taken during a petite newborn session.  These sessions are less expensive than the Boutique Newborn Session and because less time is spent in the studio, the finished gallery will be slightly smaller than the Boutique Newborn Session. While products and digital images are sold separately, most galleries will have approximately 15 edited images for you to create your order from.  Visit our FAQ page for answers to many of your questions or use the 'contact us' tab in the upper right hand corner.